Establishment
1972
(Started PCB business in 1989)
Headquarters
Nongong-eup, Dalseong-gun,
Daegu, Korea
Sales
KRW 560.3 billion
(2018)
Total Workforce
903 employees
(2019)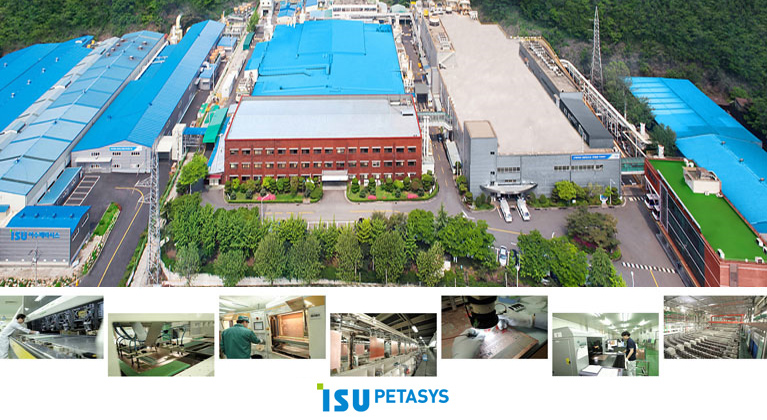 IT-based manufacturing environments are rapidly changing amidst changes of the 4thindustrial revolution,
and the multi-layering and high integration of printed circuit board (PCB)
is becoming more important for prompt transmission of data.
ISU PETASYS is a production business specialized in Ultra-multilayer PCB(Printed Circuit Board), developing products of ultra-high integration & high quality to lead the global market.
We are maintaining continuous cooperative relationships with diversified global IT businesses based on the technology & quality of the world best level, advancing toward the leading business in the PCB market by constructing differentiated technology, production & sales environments in the global market.
We have prepared a foothold for entering the aerospace area by acquiring AS 9100 & NADCAP certifications for the first time in the domestic industry. We have been also actively participating in the development of electronic components for automotive by acquiring IATF 16949 certification in 2017.
ISU PETASYS will lead as an electronic component business of the highest global level by early cultivation of the next-generation growth industry as well as the expansion of business portfolio through continuous participation in new product development.