Establishment
1972
(Started PCB business in 1989)
Headquarters
Nongong-eup, Dalseong-gun,
Daegu, Korea
Sales
KRW 643.9 billion
(2022)
Total Workforce
968 employees
(2022)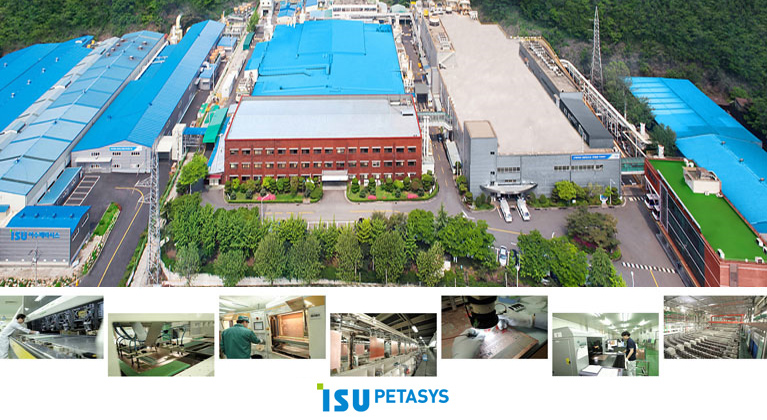 IT-based manufacturing environments are rapidly changing amidst changes of the 4thindustrial revolution,
and the multi-layering and high integration of printed circuit board (PCB)
is becoming more important for prompt transmission of data.
ISU PETASYS is a production business specialized in Ultra-multilayer PCB(Printed Circuit Board), developing products of ultra-high integration & high quality to lead the global market.
We are maintaining continuous cooperative relationships with diversified global IT businesses based on the technology & quality of the world best level, advancing toward the leading business in the PCB market by constructing differentiated technology, production & sales environments in the global market.
Due to the spread of contactless transaction methods, the frequency of online use is soaring, and the demand for network infrastructure is increasing. ISU PETASYS intends to focus all its capabilities on creating new opportunities in the high value-added market by expanding its business portfolio and manufacturing base.
In addition, we will secure the foundation for sustainable growth through the development of core technologies in the next-generation network industry field and foster it as a global top-notch PCB company.
ISU PETASYS will lead as an electronic component business of the highest global level by early cultivation of the next-generation growth industry as well as the expansion of business portfolio through continuous participation in new product development.